YouTube is jampacked with multitudes of best designers who are presenting their work not only by the dint of their art but also by trying to widen their scope of entrepreneurship through their freelancing skills. When you are low on your design ideas, there is a dire need for inspiration. Where can you get this inspiration from? WOAH! YouTube channel comes to your assistance. You can polish up your design ideas and skills or get ample advice for laying the foundations of your design business.
YouTube has got a package of beneficial design hacks for you so, peek into these ideas and get what you need from them. Want to get some ideas for the best design YouTube channel? The following are some of the favorite options and I think you will like them too.
Let's get into the list!
1. Charli Mairie TV:
Charlie Marie is a famous graphic and web designer residing in London. She is a wonderful YouTuber who talks on a wide range of topics in her tutorial videos. From discussing the mockups to talking about timely payment-She presents beneficial tips to the freelance designers. She gives a detailed description of the design tools, projects, and vlogs, etc. She adds touches of her personal and professional life details to enhance the learning of the viewers. Her channel is a great learning medium for designers!
2. Simple Designers:
Their name gives a hint about the nature of their videos. Yes! Simple Designers create simple any effective design tutorials for their audience. Their videos don't have the conventional touch of human voices. They just bear the heavy-music as the basic objects turn into 2D shapes with the help of Adobe Illustrator. Their videos contain rudimentary design information such as making simple images, designing icons, and playing with the hues of the natural scenes. You can learn a great deal of primary info from this YouTube channel.
3. Will Paterson:
Will Paterson is a graphic designer who gives detailed descriptions of the product reviews. Besides this, he also presents useful account logo designing tips through which you can brush up on your logo designing skills and tactics. He also performs the role of a critic as he constructively criticizes the logos of his subscribers, giving a detailed pros and cons review of each logo. Watch this amazing channel to know what's wrong with certain logo designs.
4. Matt Borchert: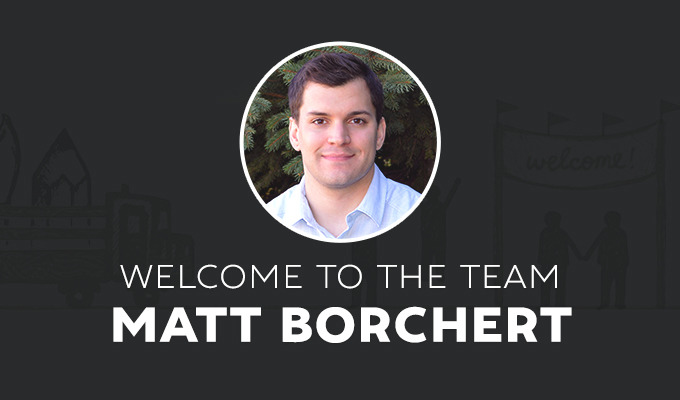 Matt Borchert is a Minneapolis-based graphic designer, who creates one of the best design tutorials on the YouTube channel. Technical instructions are engrossed in his videos that are described lucidly to the viewers. Moreover, he also covers the wide range of design skills, that every design enthusiast should get hold of. For example, choosing the right item for designing, enhancing UX, and getting your hands on the right PC, etc. He publishes the following kind of design tutorials:
Devising the sliced text in Photoshop
Adjusting patterns in Illustrator
Transferring design layers in Photoshop
5. An amazing Youtube channel: Pixel and Bracket
Spencer, who is an Indianapolis-based graphic designer heads the channel Pixel and Bracket. His videos are divided into some categories because of their wide range. A few categories include:
Tutorials on Adobe Illustrator
Spotlighting the goods present in an online marketplace i.e. Creative Market
Discussing the ideas regarding the goals and aims of creative entrepreneurs
While emphasizing developing ideas for entrepreneurs, Spencer sheds light on his personal experiences like how he shunned his former job and for what reason he is dedicating and time and energy on the YouTube channel. Every discussion is girded by a conversational manner that makes the Pixel and Bracket's videos more appealing.
6. Yes, I'm a Designer:
Martin Perhiniak is a United Kingdom-based graphic designer who owns the YouTube channel "Yes I'm a Designer". His videos have an innovative touch as there is no narration of techniques in it rather he provides step-by-step instructions with the help of text appearing on the corner of the screen in each video. He takes a specific technique in each video and explains it through every facet. Besides this, the tutorials on this design channel also contain Photoshop updates, playing with Illustrator, top-tier product reviews, and primary lessons relating to Photoshop usage.
7. Every Tuesday:
Teela Cunningham owns a YouTube channel "Every Tuesday". She creates tutorials discussing all skill levels, giving simple and quick tips and hacks so you attain ample confidence in everything you make. This channel contains seamless watercolor effects and fine typography. She mostly teaches her viewers how to add certain effects to your design and make it stand out. For example
Harmonious layers on Illustrator
Nice shadow effects in Illustrator
Watercolored typography in Photoshop
Teela works wonders either on screen or paper. You can get sufficient ideas for learning new tips or even polishing up the previous ones!
8. Design Gal:
Design Gal is a YouTube channel created by Christine. This channel emphasizes the need for practical tips for enhancing your design skills and career. She gives a detailed account of design tips that are necessary for reaching the zenith of the design industry. Whether you are a student, a beginner in the design field, or a simple UX designer, she can help you in every domain through her instructions. In a nutshell, Christine covers UI/ UX design tips, Design tips, and Design careers in her YouTube videos.
9. Astonishing Channel: The Futur
This YouTube channel isn't owned by a single person rather it serves to be a combined effort of a group of guys who are California-based web and graphic designers. This group covers topics relating to entrepreneurship and lifestyle. They bring to light various subjects such as how to thrive your brand, improve the likes on social ads, and determine the realm you can better work in? The Futur ads a spark in the entrepreneurs to pursue their future design endeavors with the help of technical bits of advice.
10. Swerve Tutorials:
Swerve tutorials are a YouTube channel that focuses on the publication of video tutorials. The tutorials are super fun to watch. They have a modern touch in them. most of the videos are cartoony thus, attracting a lot of viewers. Swerve Tutorials emphasize the learning of design tactics with the help of fun and appealing designs. You should watch them brush up your Photoshop skills in a super comfy video tutorial. You can expect to gain much information relating to Photoshop and Illustrator tips.
Polish your design skills by watching these YouTube channels one after the other. You will gather ample information and inspiration almost in a flash! Strengthen your creative game by following these design channels.