In Graphic Designing there are various visual compositions to solve problems. These are also used to communicate ideas through typography, imagery, color, and form. There is not any specific way of doing this and therefore there are several types of graphic design. Every type of graphic design covers a distinctive area of specialization.
There is no doubt that these types of Graphic Design overlap and every type requires a specific set of skills and design techniques. There are many designers who just focus on a single type of design and some also learn about the other types of graphic design.
Best Types of Graphic Design
Nowadays, the world is changing rapidly. The designers must be vigilant. All graphic designers must be very careful about the changes in the design industry. These 8 types of graphic design will be helpful for all the designers who whether want to hire a graphic designer or want to learn about the best types of graphic design.
1. Visual Identity Graphic Design
There is a very crucial relationship between a business and its audience. A brand identity is best explained through its personality, tone, and essence. Visual Identity graphic design includes the visual elements of brand identity. These elements act as the face of a brand. All the visual elements communicate the intangible qualities through images, shapes, and color.
The best visual identity graphic designers collaborate with the stakeholders to create assets like logos, typography, and image libraries. These best elements represent the brand's personality. The general knowledge of all types of graphic design is necessary for visual designers so that they can create such design elements that are very attractive all over the world.
2. Marketing & advertising graphic design
It simply means that it is the creation and organization of visual artwork. This artwork is used in advertisements for various products and services including postcards, flyers, and posters. All the designers need to learn about such needs of the people so that they can create such designs which will surely link the people directly with the designs of the products.
There is great magic in the visual content and, therefore, designers help organizations to promote their products effectively. The direct relationship between designers and product managers and directors help the owners to excel in the branding. The examples of marketing graphic design include Signage and trade show displays, Email marketing templates, PowerPoint presentations, and Menus.
3. User interface as the best type of graphic design
UI means that how a user interacts with a device or application. UI is the process of designing interfaces that make it easy to use. There will be a user-friendly experience. There are various things included in the UI. These things include the screen, keyboard, and mouse.
 When it comes to the context of graphic design, then UI design focuses on the user's visual experience. There must be a balance between aesthetic appeal and technical functionality, and to create this balance is the job of a UI designer.
4. Publication graphic design
It is a classic type of graphic design. It includes books, newspapers, magazines, and catalogs. All these things communicate with the public in the form of written pages. There has been a critical rise in digital publishing.
All the Publication designers must learn good skills including excellent communication, layout, and organization skills. There must be a clear understanding of color management, printing, and digital publishing.
5. Packaging graphic design
It refers to the outer side of the product. It is also the creator of the different visual elements on the outer side of the product. Packaging graphic design includes the choices in material and form. There are also graphics, colors, and fonts, and these are used on wrapping a box, a can, a bottle of any kind of container.
This type of graphic design requires an expert knowledge of print processes and a critical understanding of industial design. There is no doubt that this type of graphic design covers various disciplines; therefore, it is necessary for the designers to create assets including photography, illustration and visual identity of the product.
6. Motion graphic design
As the name suggests that this type of design includes such graphics that are in motion. The graphics include animation, audio, typography, imagery, video, and other effects that are helpful in online media, television, and film. Because nowadays technology is at its best level, so this type of graphic design is very common among designers. Examples: Title sequences and end credits, Advertisements, Animated logos, Trailers, Presentations, and Promotional videos.
7. Environmental graphic design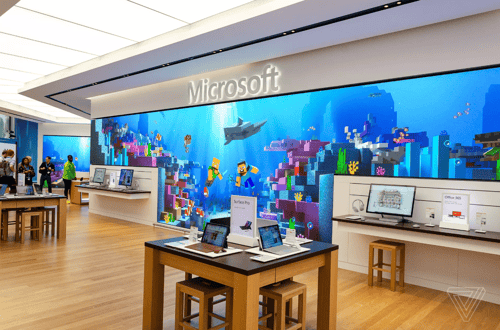 As the name suggests, that this type of graphic design is connected with the environment. Graphic designers try to improve the places. This type of graphic design is very helpful in improving the experience of the audience by making spaces more attractive, interesting, informative, and easier to navigate. Examples: Signage, Wall murals, Museum exhibitions, Office branding, and Public transportation navigation.
There is no doubt that this type of graphic design includes graphic, architectural, interior, landscape, and industrial design. The best designers collaborate with the people to show their designs. So, designers must have basic education and experience in both graphic design and architecture.
8. Art and illustration for graphic design
Graphic art and illustration are like graphic design, but they are both very different from each other. All the best designers should create compositions to communicate and solve problems. There is original artwork by graphic artists and illustrators.
Most of the material is created for commercial use. The designs are created within the context of graphic design, and you cannot talk about one without the others. The best graphic artists use various combinations of media and techniques. They create work after collaborating with writers, editors, and managers. Examples: Stock images, Graphic novels, Video games, Websites, Comic books, Album art, and Book covers.