The COVID-19 pandemic is not just a health issue but a worldwide problem for business, the economy, jobs, and all systems. It has affected the jobs of millions of people throughout the world. Their working time and pattern is affected and people are losing their job entirely. The work job or business of every fourth person in Pakistan is affected badly. Time is strange for everyone.
Humans are not found in doing anything. Yet in the time of the coronavirus pandemic, everyone is in a constant state of ambiguity and uncertainty while waiting for answers, and thinking about what is going to happen next and what should they do. So we can consider this time to focus on the growth of our career.
If you are seeking some guidelines for achieving future goals and seeking an intentional direction for career growth during this period of the pandemic, you can learn a lot of new lessons and skills. Alan Watts is a thinker and philosopher who once said that
"No valid plans for the future can be made by those who have no capacity for living now."
So what will help us to be hopeful and urges us to think about future careers more intentionally? Here are some tips about it.
Design CV for your next job
When looking for a job is to send out hundreds of standard CVs is the most common strategy and then waiting for someone to answer. Before sending out your CV, you should make sure you're aware of what kind of industries and companies you're targeting and your reasons for doing so. This will allow you to optimize your CV and cover letter for a particular role, and also prepare better for an interview.
The more you know about the market you are going to work in, the higher your chances of getting the job. The first thing you have to know about a company is, what it is you have to offer for them. It is essential to be aware of why a company should hire you when you are looking for a job. One should understand that no one hires just nice guys, but who are professionals who help solve particular tasks and problems.
Practice interviews for the job
We can surely avail of this isolated time for doing something positive that help us to make ends meet and have a great impact on future goals. while you're looking for a job, the job is also looking for you and you have to make your profiles outstanding so that it will attract and value to your potential employer. The most common question you will be asked about your career in an interview is "tell me about yourself?" Begin this answer with a country of origin, number of years of experience, and you put efforts to demonstrate your value.
Learn Online Courses/Resources to work during this pandemic
Take advantage of the internet! Join online forums and online groups. This is a way to share your own resources and offer assistance. Any suggestions could open up new opportunities. You should be open to joining a new circle. But make sure you are being smart with your online resources. Not all resources are credible, but if you dig around, you will be able to find the right networking tools for you. Invest in your future by learning new things. Learn by online websites to find courses on topics that make a difference in your field. This is especially important if you want to start working in a new field or industry. You can browse the following links for learning.
Google Garage
Google is offering 126 courses in technology at their official website with certificates. You can discover a lot of courses in building your professional career or to help grow your business. It is a digital world and everyone is getting online. Google is nothing without people online. Google is offering these free digital marketing courses to help you grow yourself and get an awesome skill.
Some of the most famous google garage courses are these.
Fundamentals of Digital Marketing
Expand business to other countries
Understand customer needs and online behavior
Business communication
Understand the basics of code
You just need a single google account, log in to google garage and visit a world of knowledge and experience. Link is given below
Coursera
Coursera is now offering hundreds of courses free of cost for students of universities all over the world. You can join any of them through your departments in universities. Contact your teachers/coordinators to learn more about these free courses. Check out these courses here.
https://www.coursera.org/courses?query=free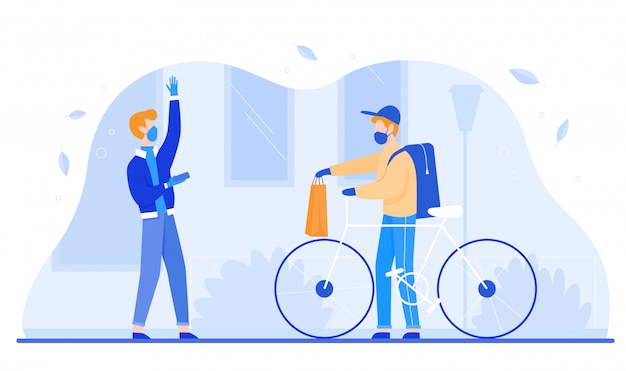 Freelancing/ LinkedIn / Fiverr / making gigs
Fiverr is a marketplace of freelancing and it used to advertise tasks for money. You can browse the categories to see what's on offer. Most of the work is bespoke, but if you want to scale your earnings it's a good idea to advertise work that you've already done, such as creating a guide or eBook that people can buy as a PDF. LinkedIn Learning is now available for one month for free. There are many courses available on improving personal productivity, what makes a good story, and so much more. You can earn and have a good experience for your future goals by making gigs.
Online tutoring / Content writing / Photography selling / blogging
If you are a writer and you have writing skills, it is a better time to start during the quarantine. There are a number of websites where you can earn money through content writing. You can select the following websites to write and earn, i.e
Listverse
Longreads
Back2college
All Pet Voices
iWorkWell
A Fine Parent and many more.
Freelancing is a good platform to avail of this opportunity. As we know schools and colleges have closed, and parents looking for online tutors for their children. If you are a good speaker and you have good communication skills, also you have command on a particular subject and have in-depth knowledge about that subject, you can apply for online tutoring.
Chegg
Club z
Learn to be
The Princeton Review
Skooli
Smarthinking
Specialedtutoring.com
Tutorme
are good tutoring websites you can choose for yourself.
If you have good photography skills and you have a good collection of photographs, you can sell them online. Your good images and portraits can surely help you to earn money. Websites for selling images and photography these are some good websites. I.e
Getty Images
Shutterstock
Stock
500px
Stocksy
Can Stock Photo
FreeDigitalPhotos.net
Adobe Stock
Fotolia
PhotoDune
Alamy
Twenty20
Depositphotos
Dreamstime
GL Stock Images
Writing blogs for Popular websites, brands, and pages, you can earn and make a good effort for your future goals during this isolation. hundreds if not thousands through affiliate marketing, advertising, and brand partnerships. Lots of websites are looking for bloggers for their page to attract the audience.
Because of lockdown there are a huge number of people are not sure about their future and there are many people who are in financial hardship and facing difficulties in their career. Everyone has to think about their goals themselves. Make sure that you're taking advantage of everything that you're eligible for. May be above mentioned suggestions can help you out to get guidance and direction about the future goals.