If you mix all the tasks then you will find no time for any task. Optimizing your Workflow is the best option if you want to work hard and a lot. The flow of your work can take you to a higher level of success. Although, time management and take management are the skills that you must need in any task these skills are not enough in graphic designing. You need to maintain your workflow. Just follow these 7 tips and you will have the next task at your door when you have finished the previous.
> The schedule is needed:
To work, keeping in the mind the deadline for your work will urge you to work properly. When you keep a schedule then not only your clients remain happy but you also don't need to work the whole week. You can divide the whole project into parts.
Apps like GoogleCalendar is one of the best apps for keeping a schedule. The layers of your calendars can be shared with other users. For those who want to work in, teams need some greater functionality. In the CoSchedule app, you can manage team members' tasks and set project timelines. The best schedule is helpful to optimize your workflow.
> Optimize your workflow by Embracing project management:
WorkFlow: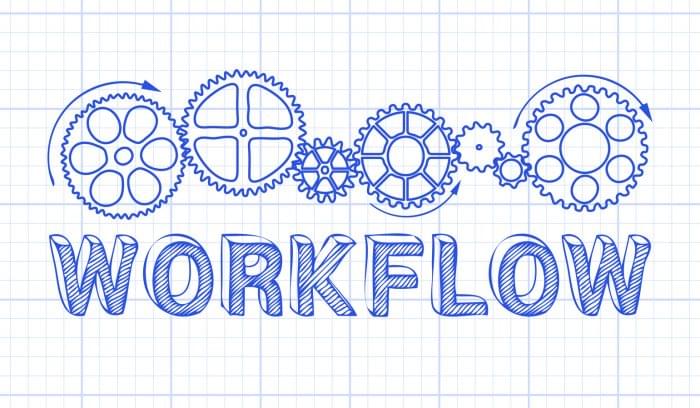 If you want to optimize your workflow then you can use apps like GoogleCalendar but time tracking apps are useful for a high standard. In Toggl you can set reminders and it also provides you timing reports. The mite is a user-friendly app that shares the data with friends and they pride in their data protection policies. The habit of following
can elevate the level of your success.
> Perfect Budget:
'Time is money', that phrase is often heard and that thing is more important for freelance designers. The tracking of your finances is very important. YNAB (You need a Budget) is a budget management app. It provides a strategy for budgeting and you can increase your money by having a successful budget.
Mint is also such an app in which money and bills can be seen together. You can check the unusual account charges and you will be provided some tips for reducing fees. By Digital Arts the following app provides your more detail about the budget.
https://www.digitalartsonline.co.uk/features/creative-business/10-best-budgeting-apps-for-freelancers/
By having a successful budget you will be able to Optimize your workflow.
> You can try a Template or Plugin:
If you work with templates then you can optimize your workflow. Although all the templates are not of one size these would save your time. You will start your file from scratch. InDesign layout is for a triple brochure and Photoshop design is for clothing designs.
https://free-psd-templates.com/
https://www.stocklayouts.com/
These are some places where you can start if you are new to templates.
Plugins are also helpful to optimize your workflow. These are simply software add-ons that can be installed Into Photoshop or Illustrator for the betterment of the functionality.
The following link allows you to manage anchor points in illustrator: https://astutegraphics.com/software/vectorscribe/
> The folder and File naming system is helpful!
If you create a naming and structure system for your folders then you are great. This trick allows you to find the required place at the surgery of the moment. Here is a common technique for the establishment of this work:
• By creating a new folder you can start every new project.
• For each deliverable ( logo, brochure, etc.) there must be a subfolder in this folder.
• Then name your files in this deliverable folder: jobName_RoundNumber_Version
> A perfect and comfortable place:
To work hard and to optimize your workflow, you need to find such a place that is quite clean. You must avoid the frustration of uncleaning if you just work to clean the table. You must remove the material from past projects. Every night you must prepare a list of things and tasks which you have to do the next day.
> Export Your work daily:
The new designers mostly keep all the files on the computer and in this way their computer runs slow. You need to buy an external hard disk so that you can export your previous files into that hard disk and then your computer will run as it should. This is very likely to optimize your workflow and you will feel comfortable. Whenever the past clients come and they require their work then you can provide them from the previous store of your projects.
> Final words:
If you are overloaded with tasks and you don't find any time for any task then you can follow the above tips to optimize your workflow. Bear in mind that some of the above tips will make a difference. You just need to take small steps when you are stuck in the problems. When you are used to these tips then check the results. You will find yourself the there is a big difference.